Subscribe to the SDF Newsletter
SDF Is Hiring!
Southern Documentary Fund (SDF), a nonprofit that supports and cultivates documentary makers in the American South announced the launch of a search for a new Executive Director. Interested applicants are encouraged to review the job description on our website.
Applications will be accepted up to August 11, 2023, or until the position is filled. To apply, please send a cover letter and resume to board@southerndocumentaryfund.org.
SDF Production Grant Deadline 8/18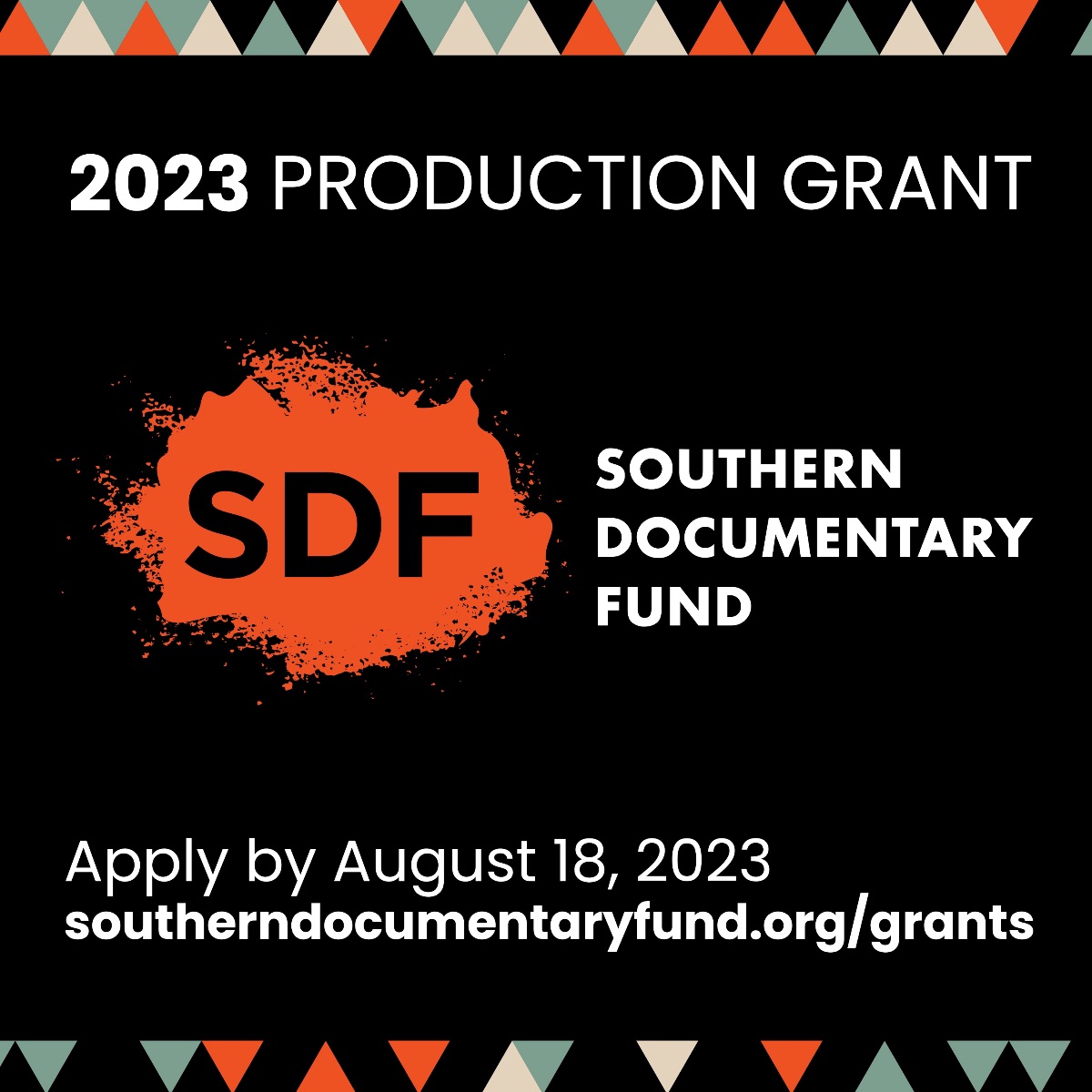 Our 2023 SDF Production Grant will be open until Friday, August 18, 2023. SDF will be awarding $10,000 each to five filmmakers directing their lenses at powerful Southern stories. We encourage filmmakers at all levels to apply for this funding opportunity. The 2023 Production Grant wouldn't be possible without the generous support of the MacArthur Foundation.
We will be hosting our next SDF Production Grant Information Session on Tuesday, August 15 at 4 PM (ET). SDF Artistic Director Chris Everett will give an overview of SDF's Production Grant, eligibility requirements, and tips for writing a successful application. Attendees will also have an opportunity to ask questions about the grant process. This information session will be recorded. For more information and to RSVP, please visit our website.
Upcoming Events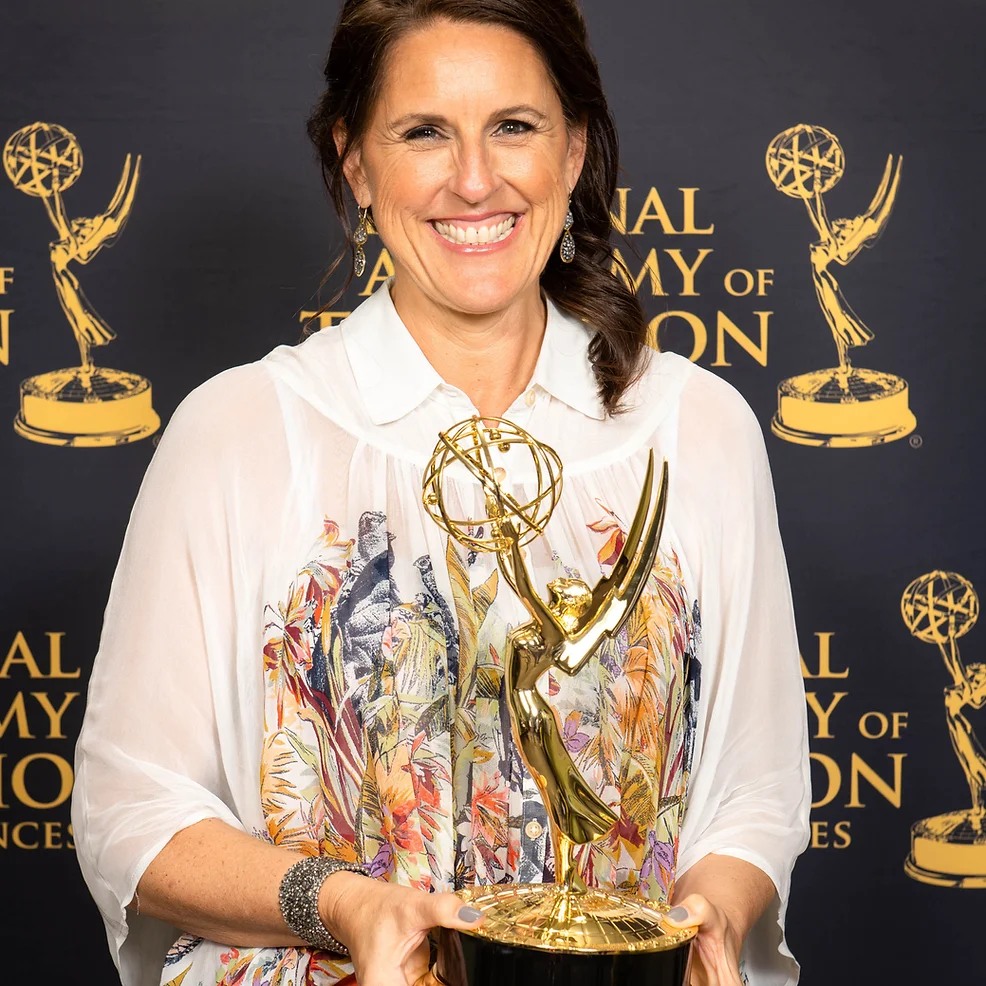 PITCH DECKS & SIZZLE REELS: A CASE STUDY
WEDNESDAY, AUGUST 23 @ 12PM EST
Join Southern Documentary Fund (SDF) for an interactive mentorship roundtable with Shawna Brakefield-Haase, a two-time Emmy Award® nominee and winner of an Emmy Award® documentary producer.
In this roundtable, Shawna Brakefield-Haase will talk about the process of creating a pitch deck and sizzle reel, what elements should always be included and knowing your audience. Joining her will be filmmaker Bryce Leavitt. Together they will break down their latest project materials and how they resulted in getting financing.
Don't miss out on this unique opportunity to learn from seasoned industry professionals! RSVP here.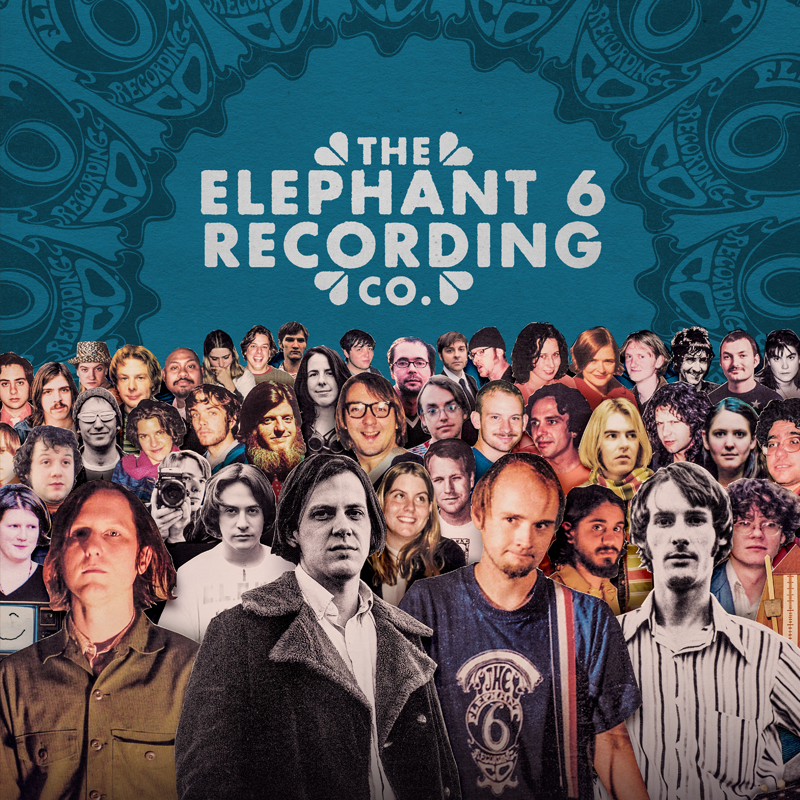 SDF PRESENTS: ELEPHANT 6 RECORDING CO.
THURSDAY, AUGUST 24 @ 7PM EST @ MOTORCO MUSIC HALL (DURHAM, NC)
Southern Documentary Fund is pleased to present THE ELEPHANT 6 RECORDING CO. on Thursday, August 24 at Motorco Music Hall in Durham, North Carolina.
An inside look at The Elephant 6 Recording Co., the '90s rock collective that launched Neutral Milk Hotel, The Olivia Tremor Control, The Apples in Stereo, and other bands. Around 1985, a group of Louisiana high schoolers began experimenting with whatever random instruments and gear they could find. Influenced by psychedelia, and with little to distract them, they birthed a musical revolution.
Doors will open at 6:00pm, film will start at 7:00pm. There will be a post-film discussion with Scott Spillane (Neutral Milk Hotel and The Gerbils) and Brian Burns of WUNC immediately following the screening.
This event is free and open to the public. RSVP here.
Maker News
ELEPHANT 6 RECORDING CO. was recently featured in Rolling Stone. Read more about the upcoming documentary.
Rodrigo Dorfman's BULLS AND SAINTS will have its world premiere on PBS' POV on Monday, September 18. You can read the full announcement.
Support SDF
Support Southern Documentary Fund's mission to provide funding, resources, and support for documentary makers by making a contribution. Your donation will help to promote and preserve the diverse stories and perspectives of the region. Make a one-time contribution, or reoccurring monthly donation.
Resources
Below is a list of opportunities for makers with deadlines occurring this month.
PROGRAM & DEADLINE
ITVS Open Call - 8/11/2023
New Orleans Film Society - South Pitch Documentary - 8/11/2023
Working Films - Impact Kickstart - 8/31/2023
The Gotham - Documentary Development Initiative - 8/31/2023