There's a reason musicians write songs about us. It's the same reason we're home to the world's most iconic entertainment brands.
It's why trendsetters, dealmakers and record-breakers visit with suitcases, and come back in moving trucks. In Tennessee, we're not just committed to music and entertainment – we are music and entertainment.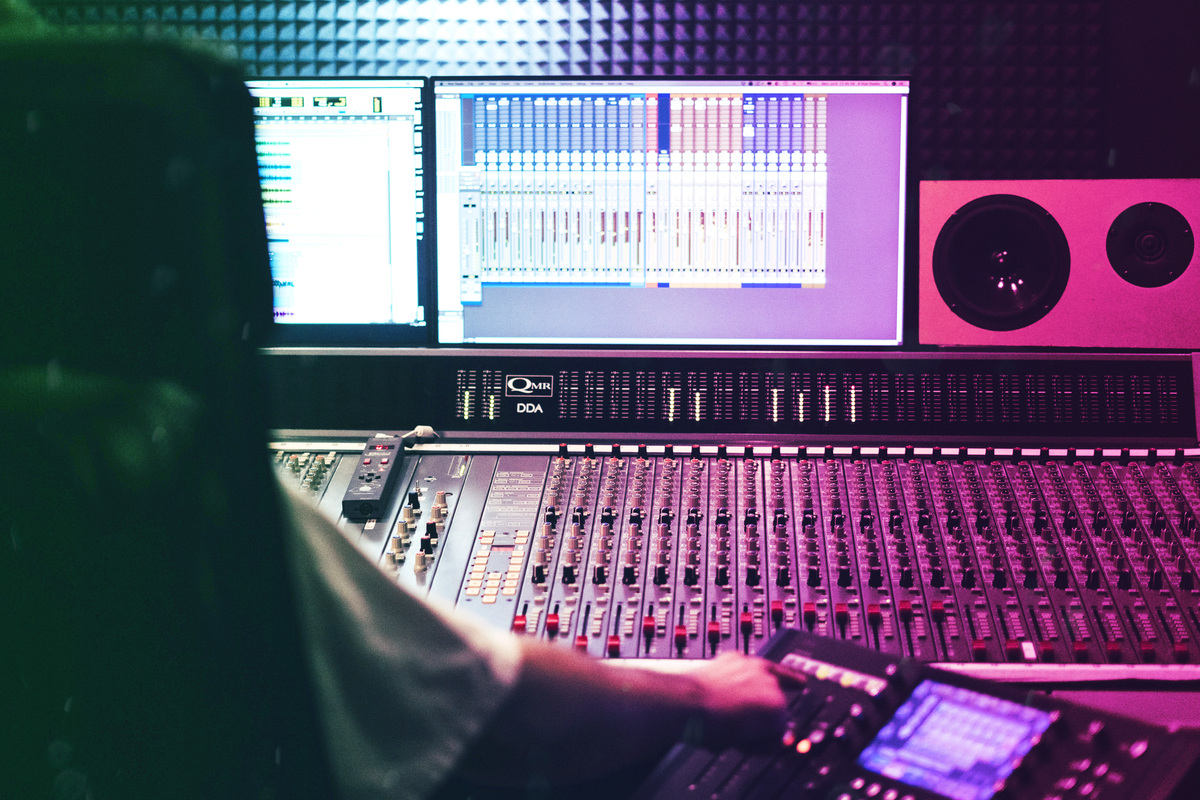 Tennessee Music Industry Statistics
Total workforce size ranks No. 1 in the nation and is 2.16x the national average
No. 1 for employment and for workforce concentration in music publishing
No. 3 for total employment in record production and distribution
No. 4 for employment in the sound recording studios industry
No. 4 for employment in the musical groups and artists industry
No. 5 for employment in the other sound recording industries
Employment in the cluster has grown 49% since 2012
Projected to grow 19% over the next ten years.
$6.4b Entertainment Sector GRP (Gross Regional Product) in 2022
$365m Tax Revenue Generated in 2022


Doing Business Here
Why bring your business to Tennessee? Because we're home to Music City, U.S.A and Soulville, U.S.A—the top cities in the nation for the music and entertainment industries. More than a quarter of the country's music publishers are located in Tennessee. In Nashville alone, 7.8 per 1000 jobs are in the music industry cluster, compared to 2.8 in New York, 2.6 in Austin and 2.0 in Los Angeles.
We have a sound fiscal management philosophy, and we back it up with continuous investments in our economic ecosystem. Our strategies for cultivating an attractive business climate are long-term, not short plays for quick headlines.
We have the lowest state debt per capita out of all 50 states. We also have the second lowest cost of living, and the second lowest state and local tax burden. Did we mention that we have absolutely no personal income tax on wages?


Living Here
From Bristol to Memphis, Tennessee has fostered the blues, soul, R&B, country, rockabilly and rock 'n' roll sounds that have revolutionized the music industry. But Tennessee isn't just where legends make music; it's where they make their homes. Justin Timberlake, Taylor Swift, and members of The Black Keys and Kings of Leon have all chosen to live in Tennessee. This is where entertainment industry professionals come to work, and never leave.
Because it all goes back to our Tennessee culture. We think work should feel like a vacation, and that culture and industry shouldn't stop at the borders of Knoxville, Nashville and Memphis. It's our unmatched lifestyle that garnered two Academy Awards for best original song for Memphis artists Isaac Haynes and Three 6 Mafia. We're passionate about what we do, and that passion exists in the heartbeats of the people who call this state home. From the Smoky Mountains of East Tennessee, through the rolling hills of the state's heartland, and all the way to the banks of the Mississippi River in West Tennessee, we are the soundtrack for America.
We're the oasis – the state where a little gets you a long way. Tennessee has the second lowest Cost of Living ranking in the nation. Memphis and Nashville's average home price is 63% lower than the average home price in Los Angeles, and 79% lower than the average home price in New York.
Come and join the movement, where the community is the network, and craftsmanship is the way of life.