There's a reason musicians write songs about us. It's the same reason we're home to the world's most iconic entertainment brands.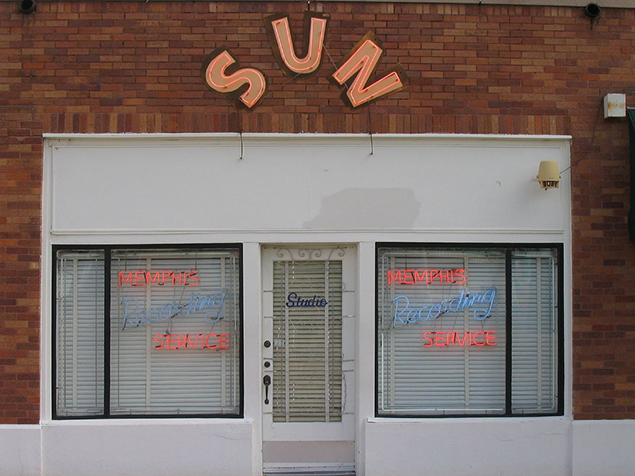 LEGENDARY SUN STUDIO IN MEMPHIS
It's why trendsetters, dealmakers and record-breakers visit with suitcases, and come back in moving trucks. In Tennessee, we're not just committed to music and entertainment – we are music and entertainment.
Tennessee Music Industry Statistics
Total workforce size ranks No. 1 in the nation and is 2.16x the national average
No. 1 for employment and for workforce concentration in music publishing
No. 3 for total employment in record production and distribution
No. 4 for employment in the sound recording studios industry
No. 4 for employment in the musical groups and artists industry
No. 5 for employment in the other sound recording industries
Employment in the cluster has grown 49% since 2012
Projected to grow 19% over the next ten years.
$6.4b Entertainment Sector GRP (Gross Regional Product) in 2022
$365m Tax Revenue Generated in 2022
Doing Business Here
Why bring your business to Tennessee? Because we're home to Music City, U.S.A and Soulville, U.S.A—the top cities in the nation for the music and entertainment industries. More than a quarter of the country's music publishers are located in Tennessee. In Nashville alone, 7.8 per 1000 jobs are in the music industry cluster, compared to 2.8 in New York, 2.6 in Austin and 2.0 in Los Angeles.
We have a sound fiscal management philosophy, and we back it up with continuous investments in our economic ecosystem. Our strategies for cultivating an attractive business climate are long-term, not short plays for quick headlines.
We have the lowest state debt per capita out of all 50 states. We also have the second lowest cost of living, and the second lowest state and local tax burden. Did we mention that we have absolutely no personal income tax on wages?
In Tennessee, we know job creation only happens when multiple parties are willing to risk capital. So we're committed to cultivating a climate that encourages investment. We believe your business deserves an environment with minimal risk and a climate that yields greater profitability. That's why our state operates with fiscal responsibility, and we have the stats to back it up.
Since 2011, more than 156,000 jobs have been created, and more than $12.8 billion has been invested in Tennessee businesses. An important part of our success has been our balance sheet. Our state government has a long-term track record of quality, conservative fiscal management that spans generations. Businesses can confidently invest in Tennessee without worrying that our state budget will later be balanced on their backs with new taxes and fees. That's the way we've always done business in Tennessee and we have no plans to change our tune. It's no wonder Business Facilities Magazine named us 2013 State of the Year.
We know that the longevity of your business relies on a developed workforce. In Tennessee, we're creating a seamless path between high school, post-secondary education and entering the workforce. We're creating innovative workforce partnerships and enacting game-changing education reform in order to develop a skill set that holds demand in today's labor market. The result is a steady pipeline of qualified candidates that are available to ensure your business makes the grade for years to come.
Tennessee is leading the way in K-12 education reform on a national level. We have continued that momentum and expanded our focus to include post-secondary education through Drive to 55 and the Tennessee Promise.
Drive to 55 is a critical mission to bring the percentage of Tennesseans with college degrees or certifications to 55% by the year 2025. It's not just a mission for higher education, but a mission for workforce and economic development, a drive to reduce unemployment and improve quality of life.
Beginning in 2015, the Tennessee Promise ensures high school graduates can attend two years at a community college or technical college absolutely free of tuition and fees.
We are the only state in the country that will be making this promise. It makes a clear statement to Tennessee families that education beyond high school is a priority in our state. It is a bold promise that will make college a reality for more high school graduates. It speaks volumes to current and prospective employers, and it will make a difference for generations of Tennesseans.
Additionally, we have the education pipeline to maintain a sustainable workforce. Last year, more than 2,600 degrees in entertainment industry completions were awarded at 51 institutions statewide, including Belmont University, Middle Tennessee State University, The University of Tennessee-Knoxville, University of Memphis, and Vanderbilt University.
Those numbers don't just talk – they sing. We have the musicians, vocalists, composers and sound engineers who can take your business wherever it needs to go. Tennessee is committed to competing nationally and globally. We have the workforce, and you'll have our support. Come and jam where the music's already playing.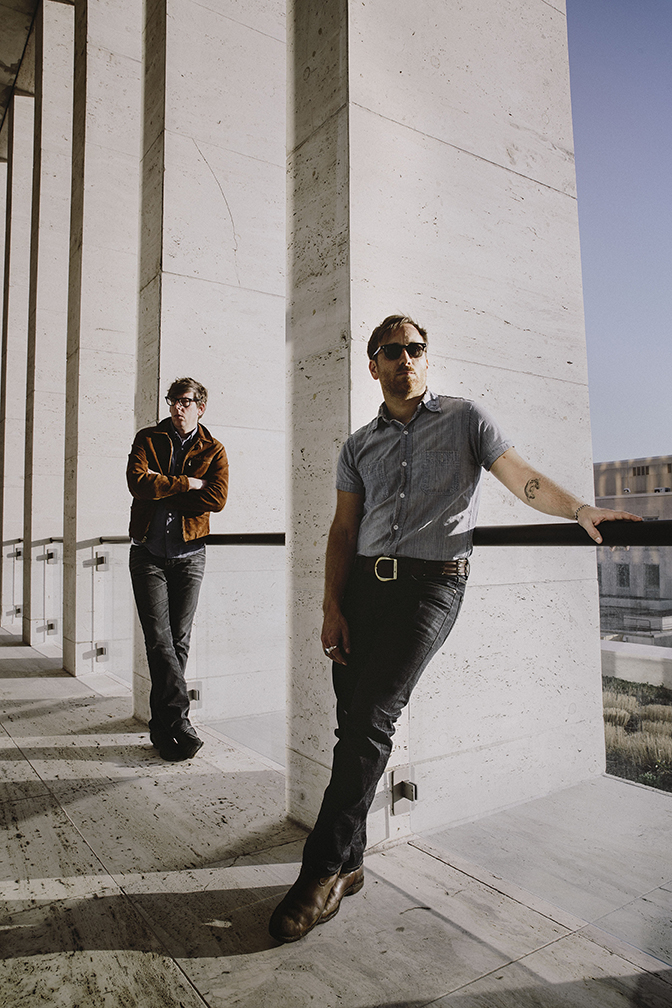 THE BLACK KEYS
Living Here
From Bristol to Memphis, Tennessee has fostered the blues, soul, R&B, country, rockabilly and rock 'n' roll sounds that have revolutionized the music industry. But Tennessee isn't just where legends make music; it's where they make their homes. Justin Timberlake, Taylor Swift, and members of The Black Keys and Kings of Leon have all chosen to live in Tennessee. This is where entertainment industry professionals come to work, and never leave.
Because it all goes back to our Tennessee culture. We think work should feel like a vacation, and that culture and industry shouldn't stop at the borders of Knoxville, Nashville and Memphis. It's our unmatched lifestyle that garnered two Academy Awards for best original song for Memphis artists Isaac Haynes and Three 6 Mafia. We're passionate about what we do, and that passion exists in the heartbeats of the people who call this state home. From the Smoky Mountains of East Tennessee, through the rolling hills of the state's heartland, and all the way to the banks of the Mississippi River in West Tennessee, we are the soundtrack for America.
We're the oasis – the state where a little gets you a long way. Tennessee has the second lowest Cost of Living ranking in the nation. Memphis and Nashville's average home price is 63% lower than the average home price in Los Angeles, and 79% lower than the average home price in New York.
Come and join the movement, where the community is the network, and craftsmanship is the way of life.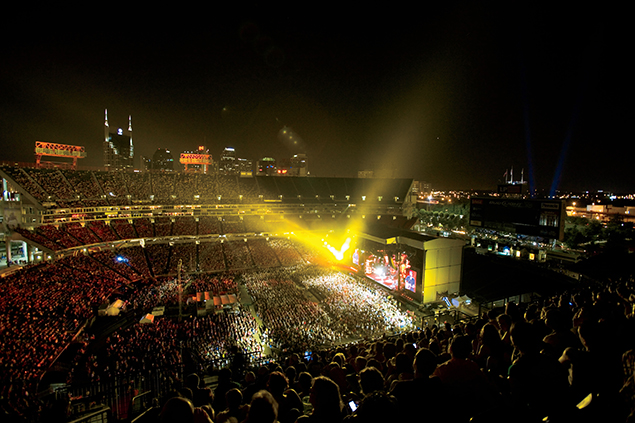 CMA MUSIC FESTIVAL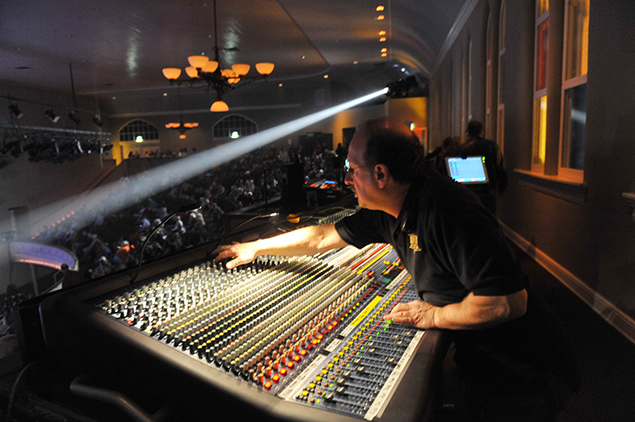 RYMAN AUDITORIUM