When you're ready to start filming in Tennessee, here's what you need to know.

Documentary Film Funding Grants
Looking for a community and funding for your documentary? Search our U.S. & international grants database.
TEC Private Public Sponsorship Program
The Tennessee Entertainment Commission ("TEC") Private Public Sponsorship program serves to foster partnerships to support the mission of the TEC: Cultivate activities in the areas of film, television, interactive technology & music and serve the best interest of the State. All applications are reviewed and approved by the Department of Economic and Community Development. The program is NOT a first come first serve program; funding is allocated annually and determined by the Tennessee General Assembly. Applications are open July 1st and close on May 15th. Funding consideration will be based on event or programmatic impacts that: Advance Tennessee content creators, create jobs, provide professional & workforce development; and implement initiatives that reinforce the State as a relevant market for the production & development of multimedia entertainment properties. You must call or email the TEC at tn.entertainment@tn.gov or 615-741-3456 before applying to discuss project eligibility. Please review general guidelines, available below, before reaching out.
TEC Private Public Sponsorship Application (PDF)
TEC Private Public Sponsorship Guidelines (PDF)
Regulations
Insurance
The State of Tennessee requires production companies to provide a Certificate of Insurance prior to filming when filming on state property.

Labor and Union
Tennessee is a right-to-work state that welcomes both union and non-union productions.

Child Labor
Disclaimer: "Tennessee law provides important rights, obligations, and protections for employers and employees alike in Tennessee, including children employed in productions incentivized by the TEC. Information provided on this website is intended to convey general information about the employment of children in such productions, not to explain all statutes referenced, nor to provide a comprehensive summary of all applicable state and federal statutes. This information is provided for reference only and does not constitute, and should not be construed or relied upon as, legal advice. For information and advice regarding specific questions of child labor law, qualified legal counsel should be consulted."

Child Labor Act

Minor Musicians or Entertainers
Minors are exempt from Child Labor Law provisions if the child is employed as a musician or entertainer. For further information, contact the Tennessee Department of Labor & Workforce Development, Division of Labor Standards at 844.224.5818
or

The Tennessee Protection of Minor Performers Act
The Tennessee Protection of Minor Performers Act applies to all resident and non-resident minors and to all in-state and out-of-state production companies, as long as the some or all of the minor's artistic or creative services are to be provided in Tennessee, or the production company is doing business in Tennessee. Utilizing the court process authorized by the Act provides significant benefits for both parties, for example, protecting the minor's income stream and ensuring the production company can enforce its contract. So, although this process is not mandatory, it would certainly be advisable for larger productions where the financial risks born by both parties are greater.

Contracting with Minors
View Child Labor TCA 29-31-101

SAG/AFTRA Young Performers Handbook
Richard Van Syckle
Executive Director for Nashville Local
SAG/AFTRA Nashville
1108 17th Avenue South
Nashville, TN 37212
615.327.2944
richard.vansyckle@sagaftra.org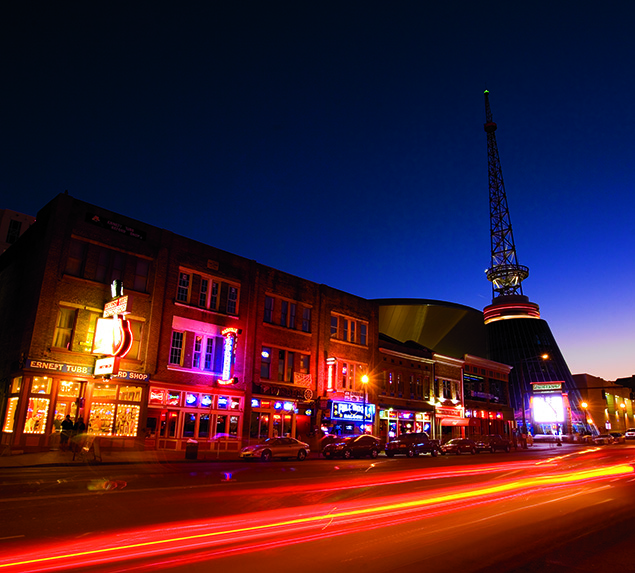 NASHVILLE, TN
Drones
As of August 29, 2016 the new regulation of drones or Unmanned Aircraft Systems (hereinafter "UAS") is codified at 14 CFR 107 of the Federal Aviation Regulations, commonly referred to as part 107. If you currently have a Section 333 exemption grant, please provide this office the letter from the FAA notifying you that you have been granted a waiver to operate under Part 107.
Otherwise in order to comply with Part 107, a producer of a film involving UAS on or over State of TN property must provide the following to the Tennessee Entertainment Commission:
a. Proof that the UAS has been registered with the FAA or that the UAS being utilized is not required to be registered with the FAA; and
b. A copy of a remote pilot airman certificate with a small UAS rating for the person to be operating the drone.
c. Mandatory contact information for the spotter.
The film producer is charged with instructing the pilot to comply with all of the rules under Part 107 https://www.gpo.gov/fdsys/pkg/FR-2016-06-28/pdf/2016-15079.pdf. The producer is also charged with instructing the pilot to comply with all applicable state laws.
Filmmakers should consult with an attorney to better understand the law and regulations regarding using UAS for commercial purposes in Tennessee.

Workman's Comp
Out-of-state production companies are subject to Tennessee Workman's Compensation laws and must maintain a Tennessee Workman's Compensation Insurance plan covering all Tennessee crews. For more information contact the Tennessee Department of Labor, Workman's Compensation Division at 615.532.4812.

Animals
Photography of Tennessee wildlife is permitted as long as there is no attempt to disturb the normal habits of the animal or its environment. The Tennessee Wildlife Resources Agency (TWRA) allows, under permit, the importation into Tennessee of certain domesticated wildlife or exotic species for motion picture purposes.
For more information contact the TWRA at 615.781.6500.

Permit for Flame, Explosions or Spark Emitting Devices
Before using pyrotechnics while shooting in Tennessee, be sure to consult with the Fire Marshal in each county that you are shooting in to ensure you meet their requirements for above effects. Most counties will require that an inspector be present during your effects. There may or may not be a fee for this 'Fire Watch' depending on the requirements of that county. Never use any of these effects without contacting them; regardless if it is in town or a remote country setting. In addition, be aware of Tennessee's Fireworks/Pyrotechnic/Flame Law (Tennessee Code Annotated, Title 4, Chapter 29, Section 68, Chapter 104). Pending conditions of the shoot; a State permit $50 per day may be needed, as well as a local State Shooter, working under a company with a State Exhibitors License. For further information consult with Department of Commerce and Insurance or a local State exhibitor (independent company) for further information.

Economic Development Form
All productions are required to fill out an Economic Data Submission form and submit it to the TEC. It provides us quick information on the Tennessee crew hires, the types of productions that are utilizing our state, and the economic benefit for the State of Tennessee.
Go To Economic Data Submission Form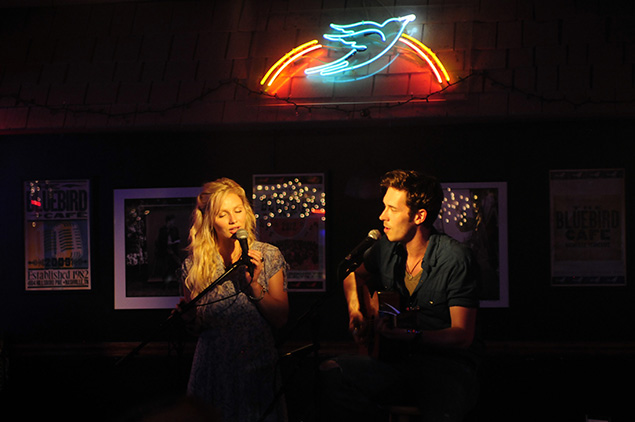 NASHVILLE TV SERIES
Go Green!
Leave No Footprint When Filming in Tennessee!
The TEC encourages productions that film in the state to follow sustainable practices by reducing their environmental impact. Where to start?
Hire an Eco Supervisor or Consultant like Green Spark Group Located in TN
Encourage untouched leftovers from Craft Services to be donated to programs that feed the homeless
Use FSC approved wood when constructing sets
Make sure the wood and other materials used for construction of sets are given to local Habitat for Humanity Donation Centers
Use LED lights
Do not let cars idle
No plastic water bottles. Using a bottled water service is less expensive, more environmentally friendly, better for your health, plus save your production $$!
Go paperless
Receive tips on best practices by visiting the Green Production Guide from the Producer's Guild of America http://www.greenproductionguide.com/
Sexual Harassment
Sexual harassment is a form of sex discrimination that violates Title VII of the Civil Rights Act of 1964.
Common examples of sexual harassment include:
Unwelcome sexual advances.
Requests for sexual favors.
Verbal or physical conduct of a sexual nature.
Conduct that implicitly or explicitly affects an individual's employment, unreasonably interferes with an individual's work performance, or creates an intimidating, hostile, or offensive work environment can be considered sexual harassment.
In Tennessee, the conduct underlying a sexual harassment claim need not be overtly sexual in nature. Any unequal treatment of an employee that would not occur but for the employee's gender may constitute a hostile environment.
If you feel you are the victim of sexual harassment, report the conduct to the appropriate person. Your employer should have a well-documented reporting process. If not, contact an attorney and the EEOC www.eeoc.gov/ immediately.