You already know you'll have our full support when you bring your production to Tennessee.
But it gets even better: You'll also reap the benefits of one of the most capable, talented and dedicated workforces in the country.
Tennessee has a professionally trained production base that can currently provide crew up to two deep. You'll have access to production services, studio facilities and post-production facilities to accommodate every budget. Tennessee's entertainment sector also benefits from a long list of nationally recognized companies such as Creative Artist Agency, William Morris Endeavor, City National Bank, Sony's Affirm Films, Warner Discovery and Regal Cinemas.
And we're in this for the long haul. We have the education pipeline in place to produce a sustainable workforce for both film and television production. There are 73 different production-specific programs offered at 35 institutions across the state. Our graduate numbers are growing every year, with 1,144 film graduates in 2012 alone.
Our dedication to the entertainment industry is undeniable, and we've got the numbers to prove it. Over the past five years, entertainment sector employment has grown 5.5% across the board, and it's showing no signs of slowing down.
Tennesseans don't have to move to Los Angeles or New York to learn and work in the film and television industry. More and more, it's the other way around.
Tennessee Film Industry Statistics
5th in nation for employment in motion picture/Video Production
64% growth rate in motion picture/Video Production employment over last 10 years
19% growth rate projected over next decade in motion picture/video production employment
$424 million in annual Gross State Product produced by the motion picture/ video production sector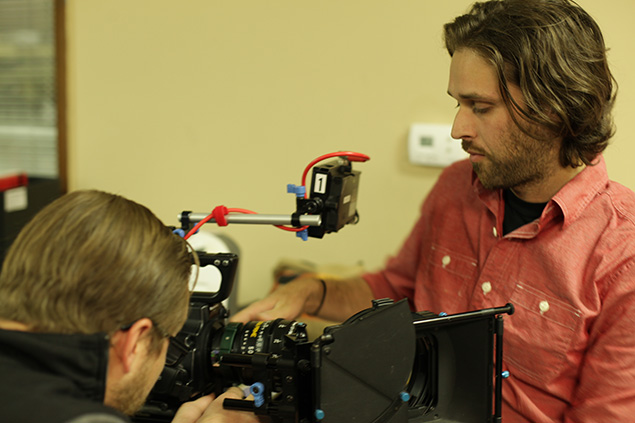 JUPITER ENTERTAINMENT, KNOXVILLE, TN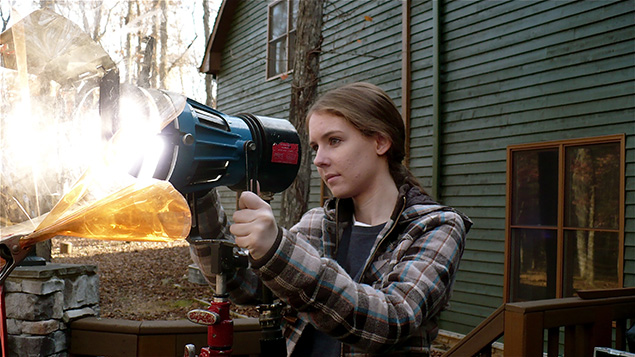 COLUMBIA STATE COMMUNITY COLLEGE


Higher Education
As employment opportunities have increased in Tennessee's production industry, completions of Tennessee students in several relevant entertainment programs at the state's higher education institutions have continued to increase over the last few years.
Major programs include Acting, Drama and Dramatics/Theatre Arts, Dramatic/Theatre Arts and Stagecraft, Cinematography and Film/Video Production, Graphic Design, and Recording Arts Technology/Technicians. Over the last five years, Tennessee institutions awarded 8,600 certificates and degrees in relevant production programs.
Belmont University's Mike Curb College of Entertainment & Music Business has been named one of the Best Music Business Programs in the country by Rolling Stone and Time Magazine, as well as a Top 10 Music Business School by Billboard Magazine and Top 30 film School in North America by Variety Magazine.
The TEC and the State of Tennessee strives to foster an environment where Tennessee students graduating from Creative programs have opportunities for high quality employment in the state. Additionally, it is vital for the state's economy to provide a talented workforce, which helps encourage businesses to locate and expand in Tennessee.


Creative Class
Welcome to the hub of creative innovation – a hotbed for big names and even bigger ideas.
Every day, more and more of the creative class are choosing to call Tennessee home. Some say it's the quality of life. Others say it's our unrivaled network of entertainment professionals. Regardless of what's bringing so many film and television professionals to our state, we are quite proud of the growing number of celebrities, artists and technicians who are becoming Tennessee stars.
We're the oasis – the state where a little gets you a long way. Besides having the second lowest tax burden in all 50 states, we also have the second lowest cost of living in the nation. Memphis and Nashville's average home price is 63% lower than the average home price in Los Angeles, and 79% lower than the average home price in New York.
Come join the movement, where the community is the network, and craftsmanship is the way of life.


Weather and Geography
Tennessee's unique geography offers a famously diverse range of natural scenery. From the peaks and ridges of the Great Smoky Mountains in the East, through the rolling hills and plateaus of Middle Tennessee, to the flat Mississippi River delta of the West, Tennessee isn't just the best of several worlds – it's a world unto itself, with unrivaled natural beauty that stretches from border to border.
Every region of Tennessee is known for its picturesque seasons. Whatever the season, the magic hour seems to last all day. Spring is a statewide bouquet of ethereal foliage and colorful blossoms – it's all about warm days, cool evenings, and just the right mix of sunshine and rain. Summer brings an ideal lushness to Tennessee's mountains, plains, forests and waterfronts, and a warmth that hangs around long after the sun goes down. Autumn is an explosion of breathtaking oranges, yellows and reds – people come from all over the world to see our stunning fall colors – and we enjoy warm days well into November. Winter brings picturesque dustings of snow, with temperatures that hardly ever dip below freezing.