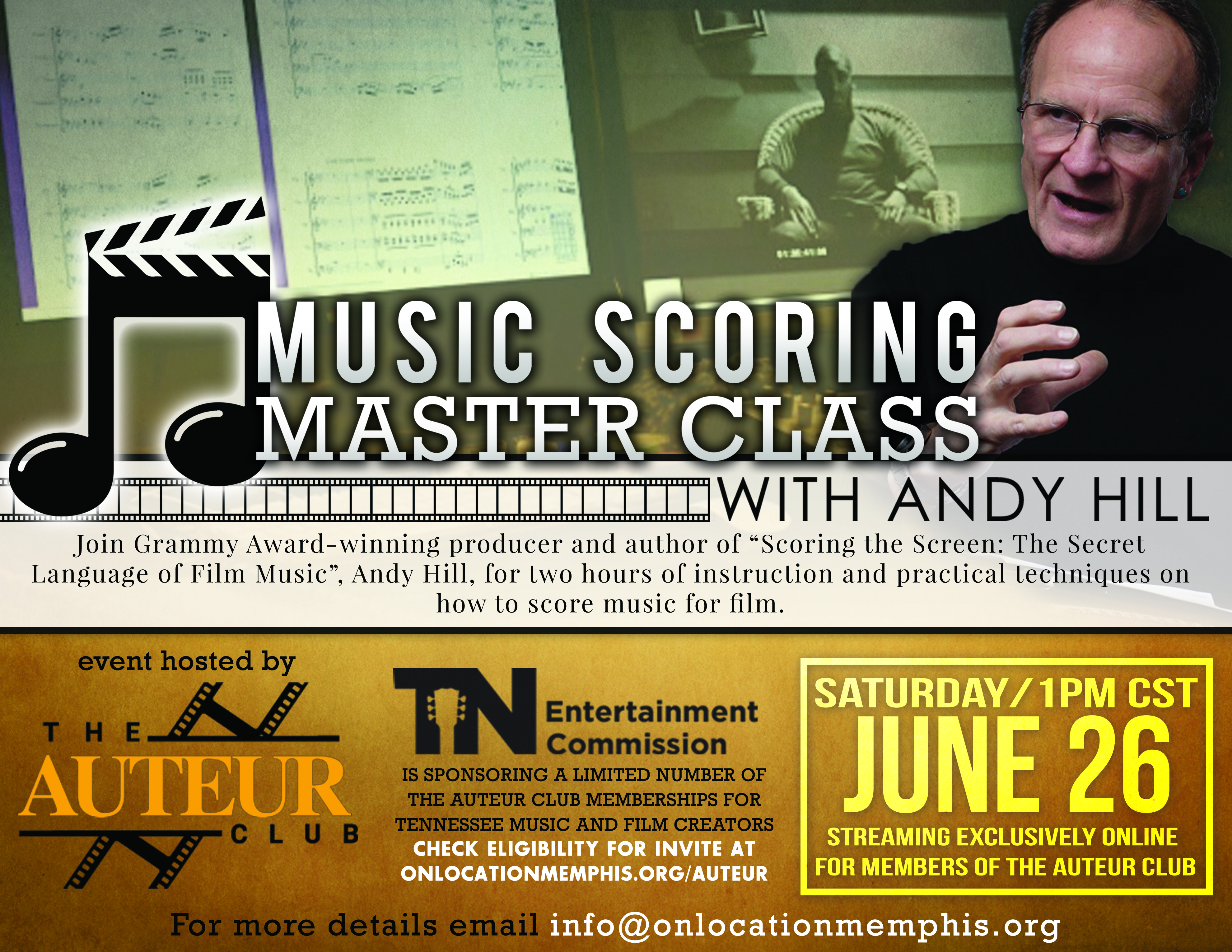 The Auteur Club will be hosting record producer, musician and composer Andy Hill who's famous for his work with "The Lion King," "Anastasia," "Beauty and The Beast," "Sister Act" and served as Vice President of Music Production for Walt Disney Pictures. Mr. Hill will be doing a virtual Master Class where you will get two hours of instruction and practical techniques on how to score music for film.
Tennessee Content Creators can attend FREE! Secure your membership here. For more information email On Location Memphis.
Sponsored by the Tennessee Entertainment Commission.