Steve Schnur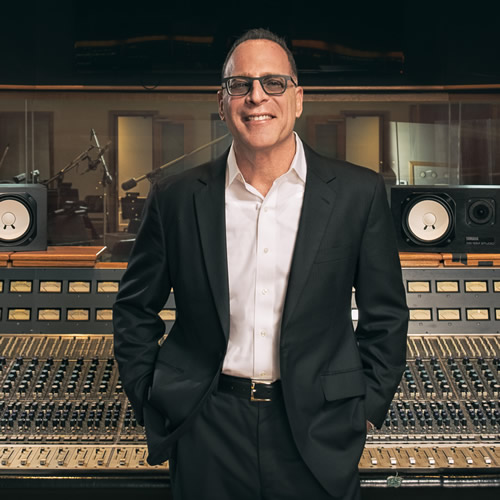 Steve Schnur has been a label and music publishing company President, TV executive producer, music supervisor, professional musician, songwriter, composer, record producer and more. Along the way, he has moved the needle and changed the game in the fields of music, movies, television, sports, video games and digital interactive entertainment around the world. He has been profiled by the New York Times, London Financial Times and CNN, named 'One of the Most Creative People in Entertainment' by Entertainment Weekly, 'One of the Most Powerful People in the Music Business' and 'One of the Top 20 Power Players in the Digital Entertainment' by Billboard. In December 2015, he was featured in Variety's 'Music City Impact Report' as one of the most influential executives of Nashville's current creative boom.
Born in suburban New Jersey, Schnur began to study guitar, piano, composition, production and arrangement at Carnegie Hall at age 7. While attending New York University's School Of Music Business and Technology, a chance conversation with MTV co-founder Les Garland on Schnur's first morning as a research intern led to an invitation to join the fledgling network programming department that same afternoon. Shortly after, he was offered a full-time position with the team and became instrumental in the groundbreaking video debuts of Madonna, Michael Jackson, The Cure, Mötley Crüe, and more. He also served as music supervisor for hit movies 'Cruel Intentions' and 'Miss Congeniality,' which received a Golden Globe nomination for Best Original Song, and others.
In 2001, Schnur joined Electronic Arts, the global leader in video game software and streaming content. As Worldwide Executive of EA Music Group, his role is to pursue, create and continuously develop the international vision for music in game franchises such as Madden NFL, FIFA and Need For Speed, via which he has been responsible for internationally launching artists. Billboard recently quoted saying, "It's up to Steve Schnur to match bands with appropriate games – not just to get gamers to rock a little harder while playing best sellers – but to give artists a chance to break through." His hands-on approach to composer selection, orchestration and production of well over 100 EA soundtrack albums – including original scores for The Sims, Mass Effect, Dragon Age, Medal of Honor and Star Wars: Battlefront with composers that have included Mark Mothersbaugh, Michael Giacchino, Junkie XL, Steve Jablonsky and Hans Zimmer – has earned EA over 50 soundtrack nominations over the last 10 years. "Schnur has been ahead of the curve," Variety wrote, "radically transforming the industry's perception of video games from simple licensing opportunities to a series of groundbreaking partnerships."
Schnur is currently a Governor on the NARAS Nashville Chapter Board of Directors. Additionally, he serves on the City of Hope board and Belmont University's Mike Curb College of Entertainment and Music board, where he also acts as an adjunct professor. He is a former board member of the Country Music Association; a voting member of the Grammy's Producers and Engineers Wing; advisor to the Nashville and Tribeca Film Festivals; Music Advisor to Major League Soccer as well as the U.S. National Men's and Women's soccer teams; and has served as both Chairman and Chairman Emeritus of The Grammy Foundation.