An Entertainment Heritage
With a heritage that stretches from the Mississippi River Delta to the rolling hills of the Smoky Mountains, the Tennessee story is a legacy of commitment to the founding pillars of the entertainment industries.
It's why world-class industry experts call Tennessee home, and why musicians, screenwriters and journalists can't stop writing about us. Tennessee isn't just the place you should be; it's the place you should've been a long time ago.
Put simply, Tennessee owns film, music and entertainment.
The Numbers Tell Our Story
Tennessee has nine annual film festivals, a quarter of the nation's music publishers, and a growing workforce that produced 2,600 film, music and entertainment college graduates in 2012 alone.
In Every Corner of the State
Unlike other, isolated entertainment hubs throughout the country, Tennessee's history of storytelling draws from every corner of the state. From Bristol to Knoxville and Nashville to Memphis, Tennessee's film, music and entertainment industry stands rooted in its founding legends. Whether you're reaching back or looking forward, you'll find a culture of music and entertainment that spans every medium and every genre.
Where would rock 'n' roll be without its King? Can you imagine modern television without HGTV? American icons like Elvis Presley and Scripps Networks Interactive didn't just change the entertainment industry – they created their own genres, and they couldn't have done it anywhere but Tennessee.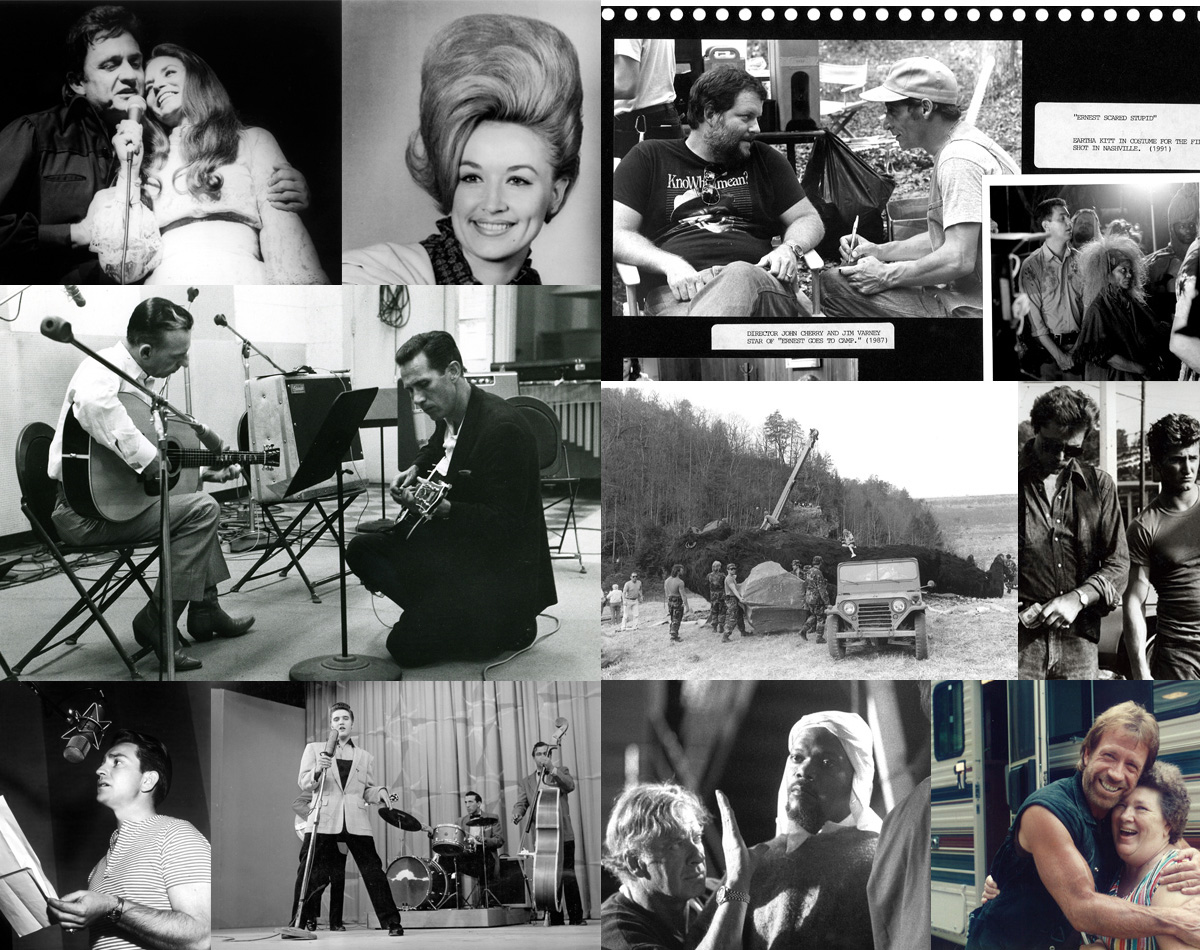 TENNESSEE'S HISTORY OF STORYTELLING DRAWS FROM EVERY CORNER OF THE STATE.
A Creative Culture
Since our early statehood, we've grown and tended a peerless creative class, fueling a culture of high-class innovation while fostering a hotbed for big names and even bigger ideas.
Regal Cinemas, founded in Knoxville, changed the way we watch movies by bringing the modern cinema to towns and cities nationwide. In 1927, Jimmie Rodgers and the Carter Family launched the modern country music genre with their legendary Bristol sessions in East Tennessee. And the world of rock 'n' roll was forever changed the moment Elvis stepped foot in Memphis' Sun Studios. For generation after generation, the trailblazers and groundbreakers of the entertainment world have made their way to the stages and studios of Tennessee. From Beale Street to Music City, entertainers have made their homes here, and they've made history in the process.
Tennessee is where trendsetting urban culture meets stunning natural beauty. Award-winning dining, fashion, design and technology industries come together throughout the state, with a welcoming entertainment community made famous in publications like The New York Times and CNBC.
Work = Vacation
This is the place where works feels more like vacation. If you don't believe us, you've never worked in Tennessee. Every day, more and more entertainment professionals are choosing to call the Volunteer State home. Some say it's the only place where the quality of life meets the quality of their craft. Others say it's the unrivaled network of industry experts. Regardless of what makes our state unique, we're proud of the growing number of entertainers who call it home.